4 Ways the Rise of PropTech is Transforming the Multifamily Industry
The rise of property technology, or PropTech, is changing things like the way property managers control access points, maintenance staff communicate and solve resident issues, and property groups manage their portfolios.
Zentra was born out of the recognition that the needs of property management and ownership are changing. Now, we are at the forefront of the technology revolution in the multifamily industry.
Here are 4 ways Zentra and other PropTech companies are transforming the multifamily industry.
1. PropTech Solutions Enhanced Security and Access Control
At the end of the day, safety is most residents' top priority and historically more security meant a more clunky and cumbersome experience for the residents and property staff. Zentra shows us how world-class security and seamless management can be combined in an access control software.
Residents can use convenient tools like mobile credentials, or a single fob, for entry to their unit, perimeter, and amenity spaces. Properties can update amenity space access, grant access privileges to a new resident, or immediately lock down a property's entryways in a security event without ever getting up from their desk.
By connecting world-class technology with top-of-the-line Schlage hardware, we at Zentra are proving that security doesn't come at the sacrifice of convenience. You can learn more about how we are pioneering the future of seamless access control by clicking here.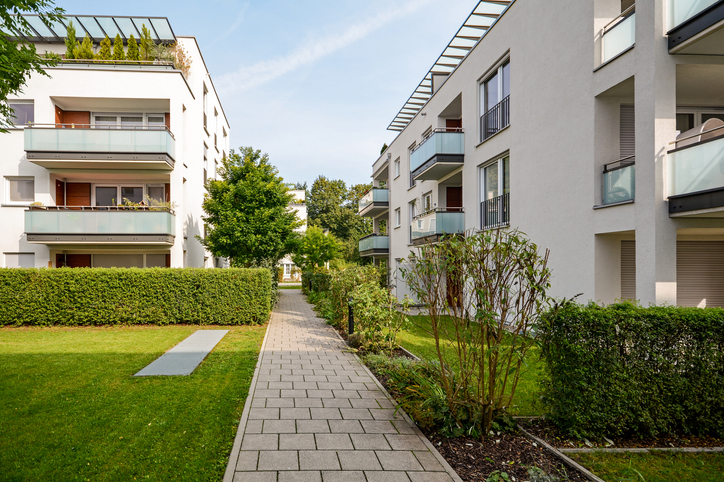 2. PropTech Creates Enhanced Efficiency in Property Operations
One of the only constants in multifamily properties is the continuous changing of residents. As move-ins and move-outs happen, the constant flow of tasks and records can be a huge strain on leasing agents and property managers to be on the same page as the residents. Property management software platforms automate various tasks such as tenant screening, lease management, rent collection, maintenance requests, and accounting.
Our friends at Quext are excellent examples of how centralizing information can help improve a property's operations. These solutions streamline processes, reduce manual errors, and improve operational efficiency, saving time and resources for property owners and managers.
3. Improved Tenant Experience
Turnover in a multifamily property can cost, on average, between $1,000-$5,000 according to a study by Apartments.com. The experience a tenant has at a property weighs heavily on their decision to renew their lease. They'll take into consideration things like how the property communicated with them, kept track of their maintenance requests, or communicated information.
Mobile apps and resident portals provide convenient communication channels for residents to submit maintenance requests, pay rent online, access important documents, and receive property updates. Smart home technologies offer tenants greater control over their living environment, enabling features like smart thermostats, lighting, and security systems which leads to a more satisfactory living experience.
Incorporating PropTech into the everyday lives of residents creates happier residents and saves properties time and resources.
4. Data-Driven Decision Making
PropTech allows for the ability to leverage data analytics to get insights that enable data-driven decision-making in the multifamily housing industry. Property management platforms collect and analyze data on tenant preferences, maintenance history, occupancy rates, and more.
Properties with Zentra can run reports on schedules that can show findings like dates and times of entry so you can monitor property access.
Companies like Entrata help properties sort through the mountain of data that comes with running multiple properties and help make business sense of all of it. This information helps property owners and managers optimize rental pricing, identify areas for improvement, and make informed decisions across all areas of their business.
What does all this mean for your property?
With the rise of PropTech, you have many options to improve your property's operational efficiency while simultaneously improving residents' everyday experience.
If your property is ready to explore seamless access control, we want to hear from you.